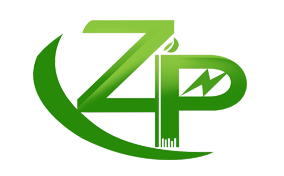 ZP brand, created specially for international market, with more than 21 years experience of manufacturing electric motorcycle and electric scooters and electric minicar in China. In electric private vehicle field, we are a great contribution to the protection of the environment, since it does not have any deflagration of toxic gases by fuels.
Since year 2016 we started focus on international market to build our franchise stores, target for a high-end Chinese brand electric motorcycle and electric car for end-users from international market, until now, we have been exporting our electric motorcycles and electric cars to the continents of Europe, Australia, Asia and America, to high-end users.
From ZP, you can get a quality guarantee of two to three years for the system of our electric motorcycle and electric mini car, and to get the most economic but high-end quality electric transportation private vehicle for daily use.
For example, from ZP, we use the high-end lead acid batteries and lithium batteries with lifecycle up to 6 years, with quick charger or normal charger, to complete charge your electric vehicle in 4 hours or 8 hours, but of cause, you can charge your electric vehicle brand ZP from 1-8 hours depends on your needs, the voltage to charge your ZP electric vehicle, is from 110V/220V/230V, and 50HZ,60HZ electricity.
From ZP, we use ZP brand alternator (Motor) which provide a 3 years guarantee to international market end-users, but a life cycle more than 10 years, no noice, more economic, water proof, safe and stable.
ZP electric motorcycle and electric mini car speed up to 180 kilometers per hour and ZP electric motorcycle and electric mini car can travel maximum up to 450 kilometers with a full charge of electricity.
The design of ZP electric motorcycle and electric car are more comfortable for end-users and have a perfect performance in city road conditions, montain areas or mud road conditions.
ZP electric motorcycle and electric mini car suitable for all kinds of population age from 16 – 76 years, easy use, safe travel.
Based on the focus and design of an international high-end electric private vehicle brand, ZP provide a complete system of after-sales service and training system to our international franchise stores and distributors, which ensure end-users buy comfortable, reliable and economical and practical, as well a high-end quality private electric transportation vehicle.
Welcome to join ZP family!!